Google made it easier for marketers and advertisers to create, plan, buy and manage video ads. The USP of the new features is that they are designed for both YouTube creators as well as brands looking to promote their products through videos on other platforms such as Google's own YouTube platform.
The "google ads manager" is a new tool that Google has unveiled this week. The tool will allow advertisers to manage their video ads in a more efficient manner.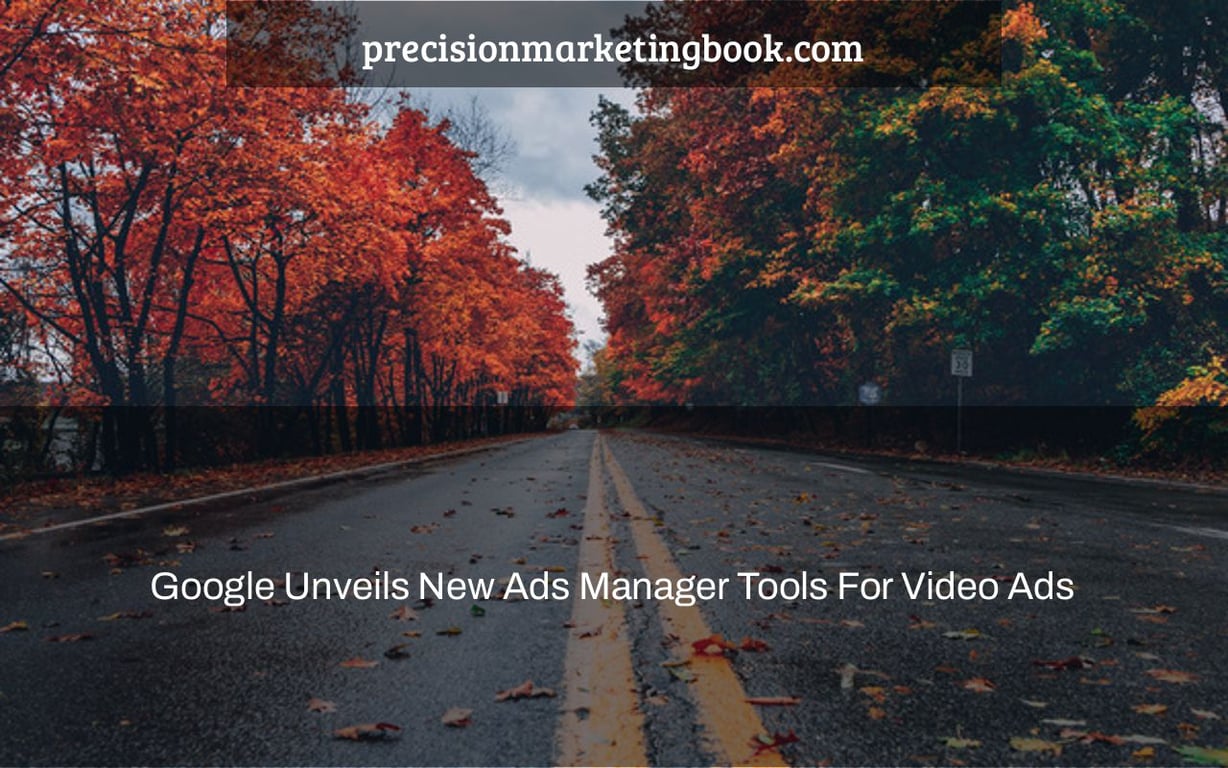 We all understand how critical it is to send the correct message to the right consumer at the right time.
When Google debuted Video Ads, it was a new method to reach out to people.
Google Ad Manager, on the other hand, was not designed to deliver such detailed information on a campaign type like video.
This update is for you if you've ever struggled to get data on video and programmatic ad performance.
Google Ad Manager has released a new set of features to help you save time, manage your video streams, and increase video income.
Video Health Programmatic Tools
The new technology is designed to assist publishers in better comprehending insights. When you log into your account, you'll see highlighted chances that you may have overlooked earlier.
The Programmatic Video Health tool may provide more in-depth data about the performance of inventory at auctions when compared to other sources.
A new video signals card will provide an overview of the performance of your individual video inventory. Among the signals it monitors are:
Viewability
Domain name for an app or website
Information about the target audience
These indications also indicate the potential monetary effect of videos. The signals listed above can help you appraise your video collection and find areas where specific KPIs may be improved.
May 2022, image credit: Blog.google.com
The Video Ad Serving Template (VAST) faults insights card is the second tool provided for programmatic and video.
While this may seem to be a difficult concept to grasp, we'll break it down for you and show you how to use it to your benefit.
The VAST errors card automates the display of the number of mistakes in your video library. It also identifies which line items are generating problems.
May 2022, image credit: Blog.google.com
Video Reporting in Real-Time
Google increased the availability of historical ad serving data by tenfold.
The time it takes you to get performance statistics has been cut in half thanks to this significant improvement.
It's critical to be able to quickly evaluate ad-level data to identify and correct problems. Time is money, especially if your films are watched by a huge audience.
Finally, the YouTube Ads Delivery Tool enables test ad delivery on YouTube inventory in real time.
You may view information such as:
Requests for advertisements
Key-values
Information about the winning line items
These insights assist you in swiftly validating and resolving any inventory concerns so you can get back to work.
Why Are These Tools Important?
You probably spent a lot of time rummaging through video inventories before the video signals and VAST error cards were released.
You can tick a lot of manual chores and report pulls off your list with automated insights.
You may arrange the line items of mistakes in the VAST errors report by revenue effect.
To get the most out of these new capabilities, concentrate on high-impact areas of development for your video inventory.
---
rupadaratan/Shutterstock/Featured Image
Related Tag